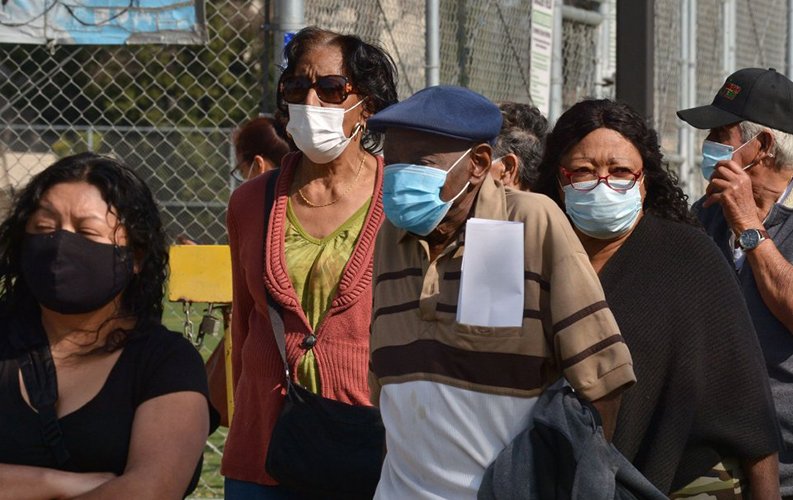 New COVID-19 cases, deaths in U.S. dip to lowest since fall
New coronavirus cases and deaths in the United States have both dipped to their lowest levels in months, according to data Monday from Johns Hopkins University.
The data show a total of 64,900 new COVID-19 cases nationwide on Sunday, the fewest for any one day since the end of October.
Sunday's cases marked the seventh time in the past eight days that new U.S. cases were under 100,000, a streak also not seen since late in October, before the start of the greatest surge in cases and deaths to date.
The data also show fewer than 1,100 coronavirus-related deaths in the United States on Sunday. That figure is the lowest since late November.
Johns Hopkins University's case figures and deaths are typically lower for Sunday due to slower reporting at the end of the weekends.
Since the start of the pandemic more than a year ago, there have been a total of 27.64 million COVID-19 cases in the United States and about 485,500 related deaths, according to Johns Hopkins.
To date, about 52.9 million vaccine doses have been administered in the United States and more than 70 million doses have been distributed to health centers, according to data from the Centers for Disease Control and Prevention.
President Joe Biden has set a goal of vaccinating 100 million people by early May and making a vaccine available to most Americans by the end of the summer.
Biden will participate in a town hall event in Milwaukee on Tuesday to answer questions about Americans' concerns, which is expected to be dominated by the pandemic.
On Thursday, he is scheduled to travel to Kalamazoo, Mich., to tour a site where Pfizer is manufacturing its vaccine and meet with workers.
On Friday, Biden is scheduled to participate in a G7 virtual meeting to discuss plans to defeat COVID-19 and rebuild the global economy.
Other COVID-19 updates Monday:
An additional enrollment period begins for the Affordable Care Act, after the initial window closed in January. Biden ordered the new enrollment period after he took office.
The pandemic has led New Orleans Mayor LaToya Cantrell to tamp down on annual Mardi Gras celebrations by closing bars in the city through Tuesday.